What are QR Codes and How Do I Use Them for Marketing
Two-dimensional QR (Quick Response) codes were originally developed in Japan for the automotive industry and were read by optical scanners. With the widespread use of SmartPhones, QR codes have now found their place as a useful marketing tool. QR codes can contain any information, however, on the Internet they are primarily used to send users to a specific URL.
Show Me a QR Code
Below is a QR Code for the ReaLife WebDesigns WebTips Wednesday email sign up form. Try scanning it with your SmartPhone and see what happens.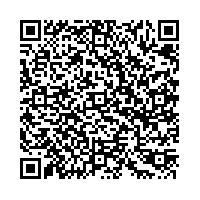 How to Generate a QR Code
QR codes can be generated using online tools.
Where to Place QR Codes
QR Codes can be placed on any surface that can be scanned. Here are a few obvious and not so obvious suggestions:
Business Cards and Printed Brochures
Posters and Flyers
Restaurant Menus
Websites
Mugs, T-Shirts, Tattoos
Wedding Invitations
Storefront Windows
Towels
Automobiles
Sidewalk Tiles
Want a pleasant surprise? Go to google.com, enter "qr code cupcake" and see what you find. Then be creative with your QR code placements.
QR Code Does and Don't
Do make the QR code large enough to scan.
Do not make the QR code so large that the user has to move their device a long way.
Do use a tracking URL if you want to track how the QR code is being used.
Do not send the user to dynamic URLs.
Do provide an incentive for the users to scan the QR code.
Do give instructions if your users are not technically inclined i.e. include "scan this" or "scan to sign up" or something similar near the code but not so near that it interferes with the scan.
Do send the user to a mobile website when available.
Helpful Tool
Ready to create your QR code? Try our online QR code generator...
Posted on April 24, 2013 | Permalink | Join email list
More WebTip Posts