WebTips Wednesday Winning Strategies for Online Success
WebTips Wednesday is dedicated to helping web developers, entrepreneurs, and small business owners implement winning strategies using online communication tools and accessible websites. Use the web tips and tools presented here to grow your business!
Featured WebTip
What are QR Codes and How Do I Use Them for Marketing
Two-dimensional QR (Quick Response) codes were originally developed in Japan for the automotive industry and were read by optical scanners. With the widespread use of SmartPhones, QR codes have now found their place as a useful marketing tool. QR codes can contain any information, however, on the Internet they are primarily used to send users to a specific URL.
Show Me a QR Code
Below is a QR Code for the ReaLife WebDesigns WebTips Wednesday email sign up form. Try scanning it with your SmartPhone and see what happens.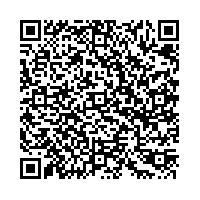 Continue reading What are QR Codes and How Do I Use Them for Marketing...
Upcoming Small Business Conferences
Small Business Tools
Cell Phones
Desktops
Tablets
Laptops
More small business tools for online success...